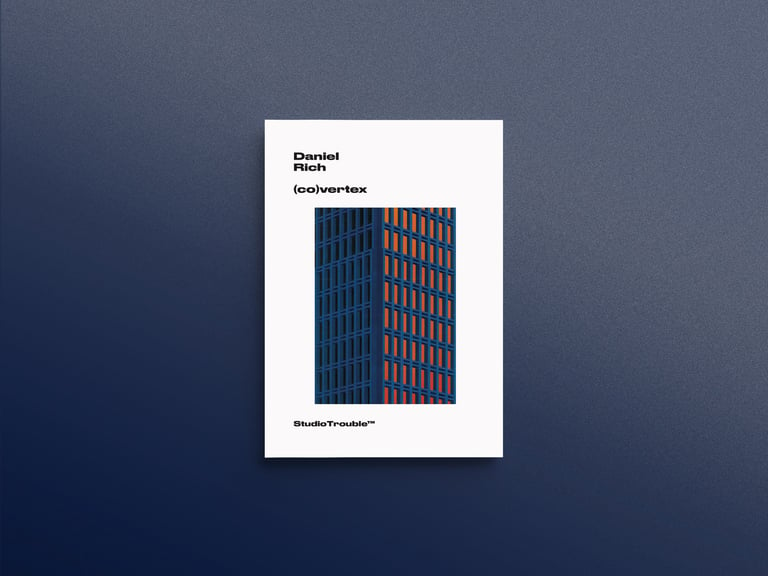 DANIEL RICH (co)vertex, Exhibition Catalogue
DANIEL RICH
(co)vertex, Exhibition Catalogue
On the occasion of Daniel Rich's solo show "(co)vertex" at StudioTrouble™ Gallery in Berlin – with works on paper, dibond panel and prints – Trouble published an exhibition catalogue in an edition of 40 copies.
22 Images
48 Pages
17 x 24 cm
Full color, digital printing
Rich translates photographs into paintings that call attention to implicit political and social narratives transcribed in the built environment. This exhibition will be Rich's first solo presentation in Berlin.
The title (co)vertex is a combination of the adverb "covert," meaning not openly acknowledged or displayed, and the noun "vertex," meaning the highest point. Drawing on source imagery depicting opaque and moody building facades and empty spaces, Rich appropriates imagery sourced from news photographs and online sources that reference particular moments in history.